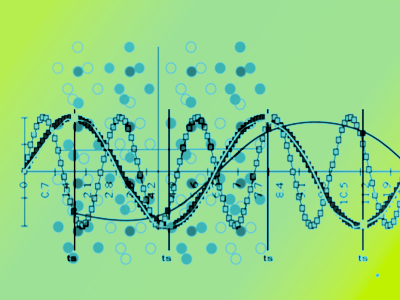 Description
This seminar covers the basics of analog and digital modulation, including sampling and pulsed signals. The fundamental digital modulation formats such as BPSK, QPSK, and QAM are described. Continuous-phase formats (MSK, FSK) are covered as well.
Learning Objectives:
identify the benefits of digital vs. analog modulation
identify the symptoms of aliasing caused by under-sampling a signal
apply pulse theory to the understanding of frequency and time domain interaction
identify basic digital modulation formats (BPSK, QPSK, etc.)
understand tradeoffs between data rate and noise immunity

Outline:
Background Information
• Analog Modulation • Digital Modulation • Sampling • Aliasing • Pulsed signals -time and frequency domain.
Phase Shift Keying (PSK)
• BPSK • Coherent vs. differential systems • Differential demodulation • QPSK • 8-PSK
Quadriture Amplitude Modulation (QAM)
• 16- QAM • Noise in 16 QAM vs. BPSK • EVM
Continuous Phase Formats
• CP-PSK • MSK • FSK • Error Curve Comparison